.:Zaštite:.
Mreža je zaštićena sa:
ClamAV Antivirus/AntiSPAM/Anti-Malware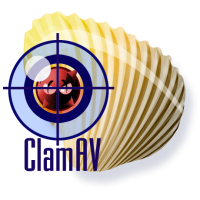 Clam AntiVirus is an open source (GPL) anti-virus toolkit for UNIX, designed especially for e-mail scanning on mail gateways. It provides a number of utilities including a flexible and scalable multi-threaded daemon, a command line scanner and advanced tool for automatic database updates.






iptables / Netfilter (Firewall)




netfilter is a set of hooks inside the Linux kernel that allows kernel modules to register callback functions with the network stack. A registered callback function is then called back for every packet that traverses the respective hook within the network stack. iptables is a generic table structure for the definition of rulesets. Each rule within an IP table consists of a number of classifiers (iptables matches) and one connected action (iptables target). netfilter, ip_tables, connection tracking (ip_conntrack, nf_conntrack) and the NAT subsystem together build the major parts of the framework.





Mrežu pokreće:





Slackware Linux




Slackware Linux by Patrick Volkerding is an advanced Linux operating system, designed with the twin goals of ease of use and stability as top priorities. Including the latest popular software while retaining a sense of tradition, providing simplicity and ease of use alongside flexibility and power, Slackware brings the best of all worlds to the table.





Madwifi / ath5k




MadWifi is one of the most advanced WLAN drivers available for Linux today. It is stable and has an established userbase. The driver itself is open source but depends on the proprietary Hardware Abstraction Layer (HAL) that is available in binary form only.





Quagga (ospf & zebra)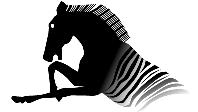 Quagga is a routing software suite, providing implementations of OSPFv2, OSPFv3, RIP v1 and v2, RIPng and BGP-4 for Unix platforms, particularly FreeBSD, Linux, Solaris and NetBSD. Quagga is a fork of GNU Zebra which was developed by Kunihiro Ishiguro. The Quagga tree aims to build a more involved community around Quagga than the current centralised model of GNU Zebra.





DNRD (Domain Name Relay Daemon)





Domain Name Relay Daemon is a caching, forwarding DNS proxy server. Most useful on vpn or dialup firewalls but it is also a nice DNS cache for minor networks and workstations.





NFS (Network File System)





Network File System (NFS) is a network file system protocol originally developed by Sun Microsystems in 1984,[1] allowing a user on a client computer to access files over a network in a manner similar to how local storage is accessed. NFS, like many other protocols, builds on the Open Network Computing Remote Procedure Call (ONC RPC) system. The Network File System is an open standard defined in RFCs, allowing anyone to implement the protocol.


IRC
IRC Server
Trenutno Online
Greska u pristupu!